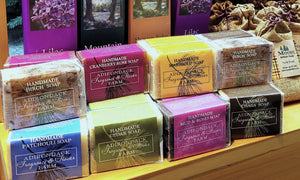 MADE BY HAND. AND HEART.
Living in the Adirondacks means being inspired by nature. Our artisans capture the spirit of our surroundings with unique, handmade items.
WE BRING THE STUDIO TO YOU.
The Village Mercantile is your go-to destination for made-in-the-Adirondacks art and artisanal goods—including limited-edition, one-of-a-kind wares.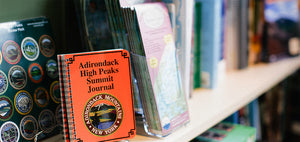 LOCAL LOVE SINCE 2011
It takes a special town to raise enough money, $100 at a time, to open a community-owned store. Saranac Lake is that kind of place.
What a gem of a store! Love the idea that it's owned by locals. Keep up the good work.
—Kate Bennett
I love Saranac Lake, but, unfortunately, I live in Texas. I can at least have my own small portion of Saranac Lake from things I can purchase online.
—Pamela George
I forgot a package, but it arrived before I finished unpacking from our visit. That kind of unquestioning friendliness is part of why Saranac Lake will always be home.
—Adrienne Possenti
Great place with an amazing variety of needed and desired items!
—Elizabeth Dufort Noreault
I just had an excellent remote shopping experience at The Village Mercantile. I needed a few items for our current circumstances and remembered they have a decent selection of household goods. Terry (at the store) and I communicated via email and phone. They had what I needed and she even sent a photo of my choices...Pleasant, easy, socially distanced.
Lynne K.
Just wanted to drop a note to send some love and say y'all are doing a great job! I have a second home in the village for nearly 10 years and this store just keeps getting better. The selection of merch is perfection. ❤️
Deb S.
The Village Mercantile
97 Main Street
Saranac Lake, NY  12983
(518) 354-8173
terry@community-store.org
Shopping Hours: Mon. thru Sat.: 9 AM to 6 PM
Sun.: 10 AM to 4 PM